Central Carolina Yarn Crawl

ll


Question or Comments?

Let us know!!



The Second Annual Central Carolina Yarn Crawl is almost here!! Make sure that you mark your calendars for Thursday, July 20th, Friday, July 21st and Saturday July 22nd.

Be sure you visit as many shops as you can.  Visit them all and you are eligible for the grand prize PLUS all of the shop prizes.  Visit just a few and you are also eligible for the shop prizes.  You can still win as long as you crawl!!!

We are so happy to add three new shops to the crawl this year.  Winston Wools out of Winston Salem, Bella Filati in Southern Pines and Many Splendored Things in Seagrove.

Stay calm and keep crawling!!!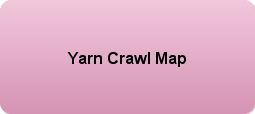 This Stitch Point prize basket could be yours!!!  Make sure to visit during the Central Carolina Yarn Crawl!!